You must allow cookies and JavaScript for a proper shopping experience.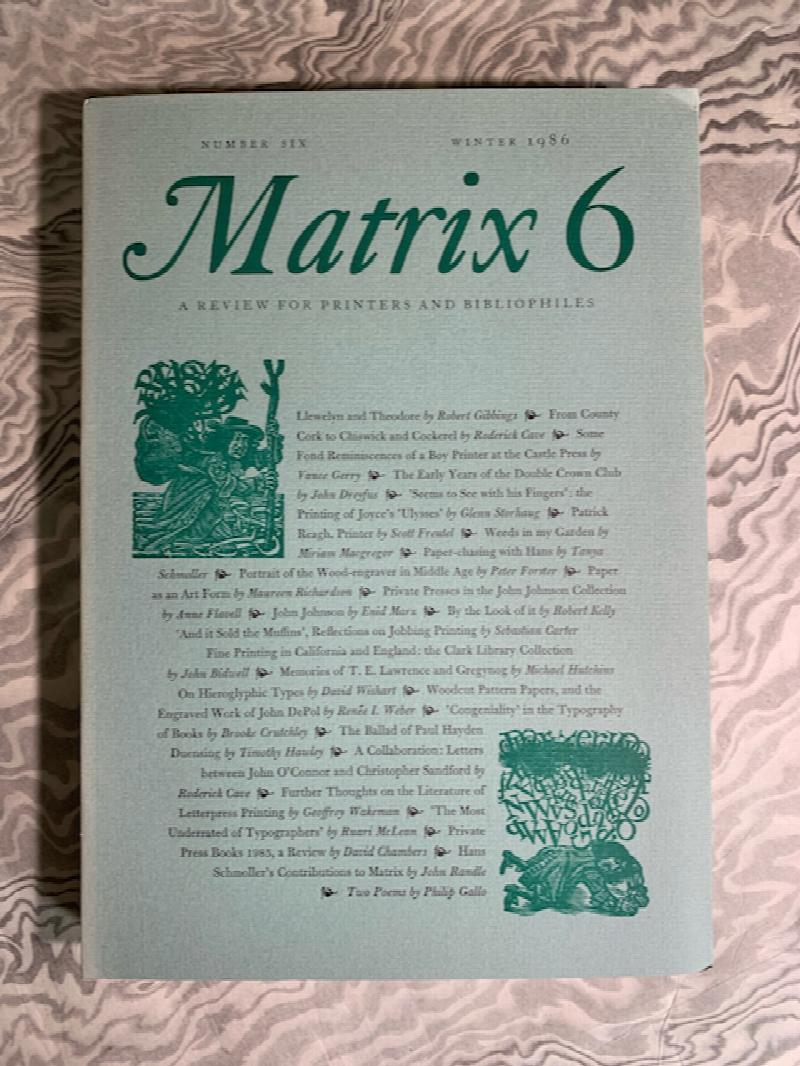 Price: $250.00
Publisher: Manor Farm, Andoversford, Glouchestershire, The Whittington Press : 1986
Seller ID: PD123-001
Binding: Plain stiff-paper wrappers with printed dust-jacke
Condition: Very Good
---
GERRY, Vance (1929-2005). "Some Fond Reminiscences of a Boy Printer at the Castle Press," In: Matrix, Number 6, Winter 1986, pp. 28-37. Manor Farm, Andoversford, Glouchestershire: The Whittington Press, 1986. 4to. 11 1/4 x 8 inches. [vi], (184) pp. Gerry's article include a large folding "A Map of the Castle Press, Circa 1943, As it is sentimentally if not accurately remembered by a printer's devil. Not Drawn to Scale," 4 Gerry illustrations in the text; text clean, unmarked. Plain stiff-paper wrappers with printed dust-jacket; binding square and tight, spine lightly faded, corners of the bind...
View More...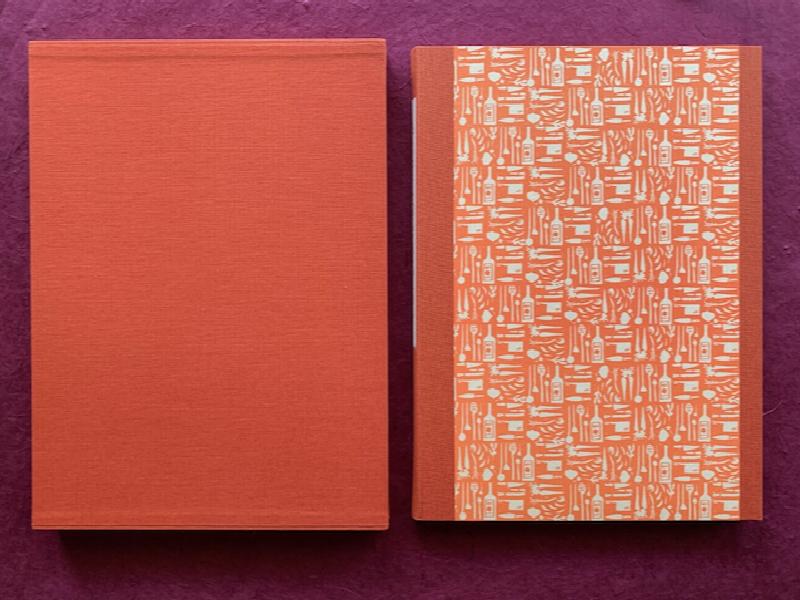 Price: $400.00
Publisher: Risbury, Herefordshire, UK, The Whittington Press : 2018
Seller ID: PW1021-001
ISBN-13: 9781854281098
Binding: Half red cloth, 1 of Vance Gerry's patterned paper
Condition: Fine
---
(Risbury, Herefordshire): The Whittington Press, (2018). Folio. 13 3/16 x 9 5/8 inches. [x], (90) pp. Half-title, recto of the frontispiece is a Weather Bird linocut press mark stamped in gilt, frontispiece is a tipped in reproduction of a Vance Gerry water-color of Mary Gerry, 61 illustrations throughout in a variety of techniques including linocuts, line drawings, wood-engravings, etc., some tipped-in, 7 photographic illustrations, checklist, index, Fair Wind bifold with color pochoir illustration tipped in after the colophon, 2 facsimiles inserted in a pocket bound into the rear paste-down;...
View More...