You must allow cookies and JavaScript for a proper shopping experience.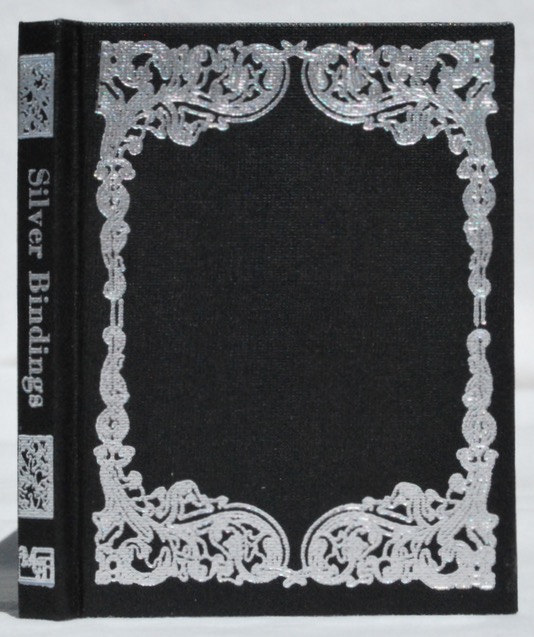 Price: $75.00
Publisher: Cincinnati, OH, Mosaic Press : 1983
Seller ID: OG914-025
ISBN-13: 9780880140768
Binding: Silver-stamped black cloth
Condition: Fine
---
Cincinnati, OH: Mosaic Press, 1983. Miniature Book. 3 x 2 3/8 inches. Unpaginated. [48] pp. 17 black-and-white photographs; text clean, unmarked. Black cloth stamped in decorative silver; binding square and tight. OG914-025. Fine. FIRST EDITION of this miniature book about silver used in bookbindings. Cover design by Louise Bange, printing arranged by F. James Geers & Co., typeset in Century Schoolbook by Jay Kathman at Quality Typesetting, hand-bound by Hugo Grummich at the Cincinnati Bindery, Inc. Miriam Irwin served as the Miniature Book Society president from 1987-1989, and hosted the firs...
View More...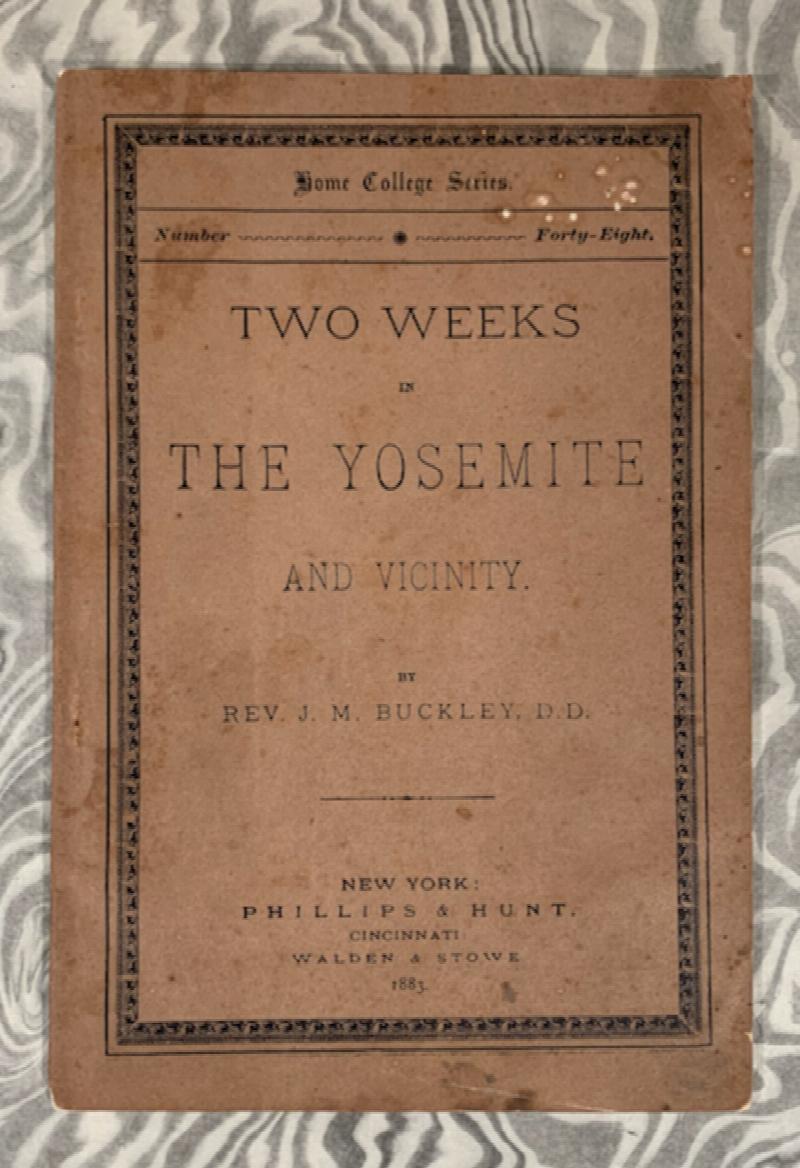 Price: $150.00
Publisher: New York, NY; Cincinnati, OH, Phillips & Hunt; Walden & Stowe : 1883
Seller ID: KD123-034
Binding: Printed wrappers with illustrations on the inside
Condition: Very Good
---
New York, NY: Phillips & Hunt; Cincinnati, OH: Walden & Stowe, 1883. Series: Home College Series, No. 48. 8vo. 7 3/16 x 4 7/8 inches. 36 pp. Text unmarked, there is an aggressive spot of foxing in the lower margin of a few pages. Printed wrappers, illustrations of Yosemite inside front and rear covers. KD123-034. Very Good. REPRINT. James Monroe Buckley was a Methodist minister, doctor, author, and editor of the Christian Advocate. "Buckley and his party spent nearly three weeks of the summer of 1871 visiting Yosemite Valley and the Calaveras and Mariposa groves. He was a keen observer and his...
View More...