You must allow cookies and JavaScript for a proper shopping experience.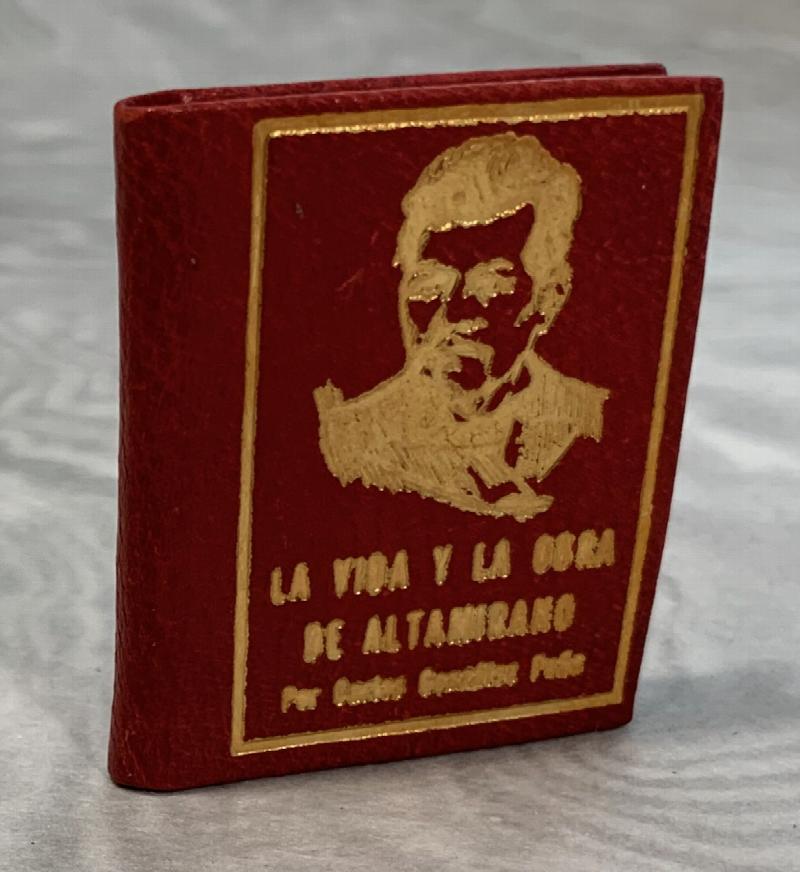 Price: $45.00
Publisher: Los Angeles, CA, Dawson's Book Shop : 1964
Edition: LIMITED EDITION of 300 copies
Seller ID: RGKK819-042
Binding: Gilt stamped red leather, marbled end-papers
Condition: Very Good
---
Los Angeles, CA: Dawson's Book Shop, 1964.
Miniature Book. 1 7/8 x 1 1/2 inches. [vi], (33) pp. Text in Spanish, 1 illustration; text clean, unmarked. Gilt stamped red leather, marbled end-papers; binding square and tight. Glen Dawson's copy without distinguishing marks. RGKK819-042. Very Good.
LIMITED EDITION of 300 copies. Spanish-language text, printed and bound in Mexico, on the life and works of Ignacio Manuel Altamirano (1834-1893), Mexican liberal writer, journalist, teacher, and politician.
REFERENCE: Bradbury, 20th-Century U.S. Miniature Books, No. 2299.
View More...