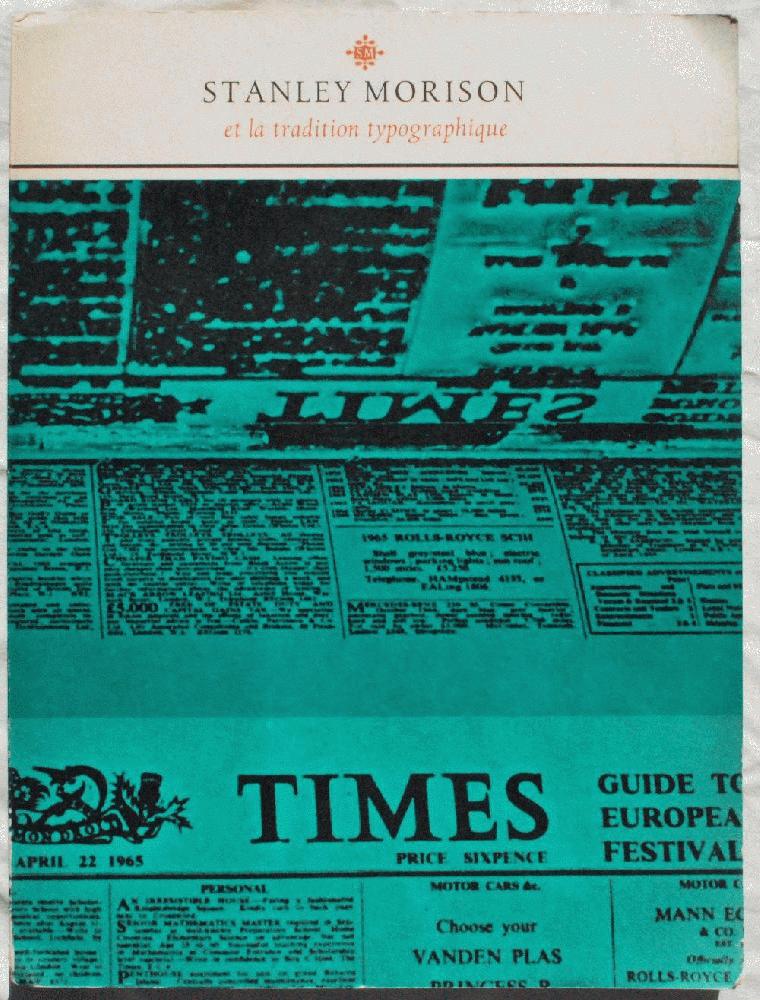 Author Name Fernand Baudin (1918-2005).
Title Stanley Morison Et La Tradition Typographique
Binding Paperback
Book Condition Collectible: Good
Type Paperback
Edition First Edition
Publisher Brussels: Bibliotheque Albert Ier, 1966
Seller ID KSF713-94
FIRST EDITION. 8vo. 10 x 7 1/2 inches. (90) pp. Half-title, black-and-white frontispiece portrait of Morison, Morison's initials in red on the title page, text in French, list 149 items with full bibliographic descriptions, 78 plates, index; text clean, unmarked. Color pictorial wrappers, perfect-bound; binding square and tight, shelf wear and soiling to the covers. Muir Dawson's Copy. Very Good. Contains an essay by Stanley Morison entitled "Les Premiers Principes de la Typographie." "The most comprehensive catalogue of Morison's work, profusely illustrated." Appleton. REFERENCE: Appleton, The Writings of Stanley Morison, No. 351.
Fernand Baudin, Stanley Morison Et La Tradition Typographique, Typography, Exhibition Catalog, Muir Dawson
Price = 15.00 USD