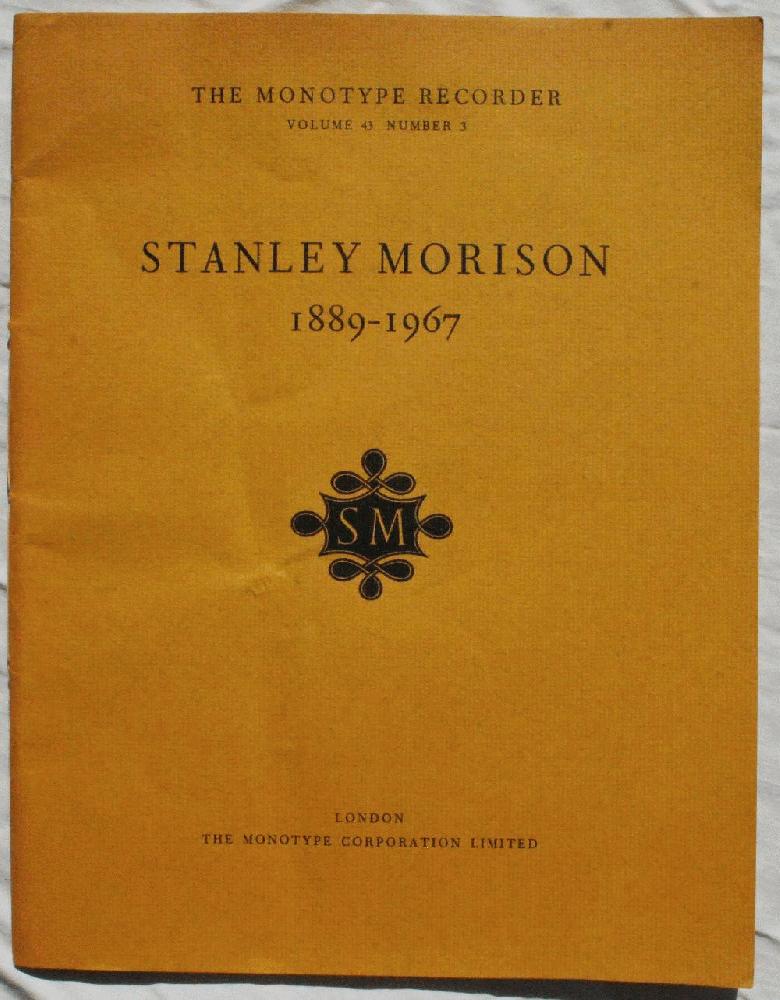 Author Name James Moran.
Title Stanley Morison, 1889-1967.
Binding Paperback
Book Condition Used: Very Good
Type Paperback
Edition First Edition
Publisher London: Monotype Corporation Limited, 1968
Seller ID KSF713-82
FIRST EDITION. In: The Monotype Recorder, Volume 43, Number 3, Autumn 1968. 4to. 11 x 8 1/2 inches. [ii], (32) pp. MS initials within a typographic ornament on the title page, pencil drawing of Morison by Sir William Rothenstein, 1923, illustrations throughout (some color); text clean, unmarked. Printed wrappers, stitched; binding square and tight, creased. Very Good. "It was appropriate that the first biographic work in English following Morison's death should have come from The Monotype Corporation. It was set in Barbou type, one of Morison's favourites, and printed at Cambridge." Appleton. With a strong emphasis on Morison's design work. REFERENCE: Appleton, The Writings of Stanley Morison, No. 363.
James Moran, Stanley Morison, Monotype Corporation, Graphic Design, Typography, Muir Dawson
Price = 12.00 USD