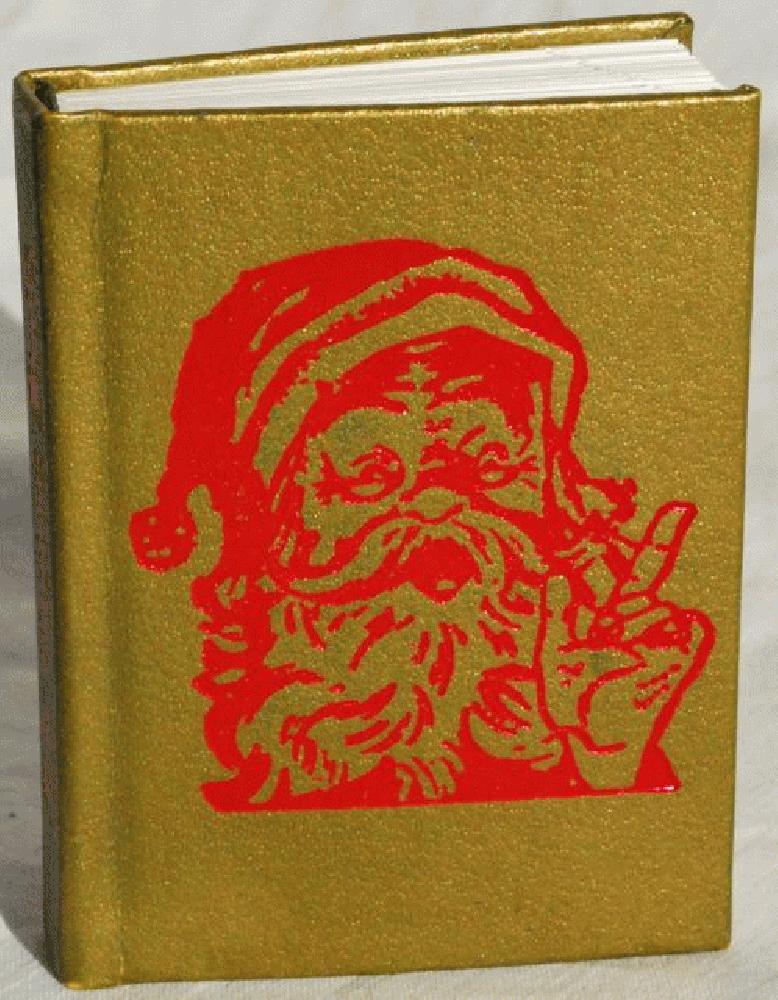 Author Name Norman W. Forgue (1905-1985), editor.
Title Four Christmas Stories.
Binding Hardcover
Book Condition Collectible: Like New
Type Hardcover
Edition First Edition
Publisher Skokie, IL: The Black Cat Press, 1981
Seller ID IY915-102
LIMITED EDITION of 249 copies, design and typography by Norman Forgue, printed at the Schori Press on Teton text paper, ornaments selected from the 1923 edition of the American Typefounder's specimen book, hand bound by Bela Blau. Miniature Book. 2 7/16 x 1 13/16 inches. Unpaginated. [72] pp. Green Christmas wreath ornament on title page, red headpieces, ornaments printed in green; text clean, unmarked. Gold leather stamped in red foil with a Santa decoration on the front cover, decorative end-papers; binding square and tight. Fine. This is a collection of 4 stories by Beth Weinhouse, Pam Hait, Francine Glagsbrun, and Katherine Barrett. REFERENCE: Bradbury, 20th Cent. US Miniature Books, No. 122.
Norman W. Forgue, Four Christmas Stories, Miniature Book, Black Cat Press, Limited Edition, Fine Press
Price = 85.00 USD